First of all, why choose leather?
Let's all admit it: we all love leather clothes and accessories, right? So, yes! Don't think that leather has become popular because the fashion industry has grown so much in this century. In fact, people have been making clothes, goods, accessories, and more out of leather for a long time. The first leather artifacts were found in 2200 BC. You already know that leather is the best material, especially for bags. But do you really know why it's a good idea to buy leather bags? So, don't worry… We're about to get into this special material and talk about its features and benefits, which have kept it popular for centuries.
1. Durability and versatility
Leather is known for being strong and long-lasting, which is one reason why it is one of the most popular materials for handbags. You can carry your leather handbag every day without worrying about tearing it. It is naturally flexible, which adds to its durability. Over time, it gets even more flexible, which gives it a unique shape and makes it look beautiful as it ages without losing any of its stylish look, form, or functionality.
2. Natural and good for the environment 
Leather is a natural material, while other bags are made of synthetic materials. This also means that making a leather bag doesn't use as many chemicals as making a synthetic or fake bag, which would pollute the environment more. Leather makes us feel good and gives us peace of mind because it's natural and not made of chemicals made in a lab.
3. Leather is naturally waterproof and breathable
Leather bags offer some protection for the things inside them if you get caught in a drizzle or light rain. We're not saying that nothing will happen if you get your bag wet, but it can proudly resist moisture. Leather can also breathe. This means that it fights against things like bad smells, fungal attacks, dust mites, and dry abrasion, which can easily happen to other synthetic or fake leather bags.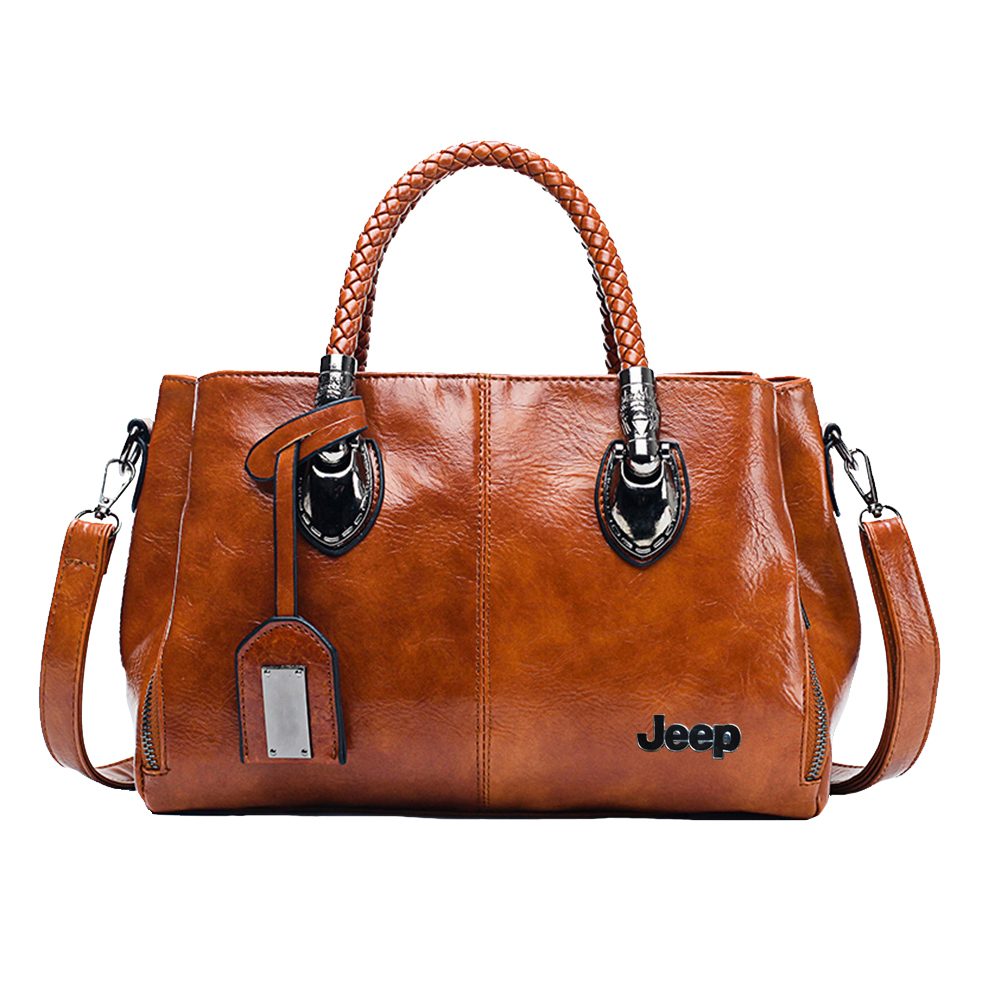 4. Saves Money in the Long Run
You might think leather bags are expensive, which might make you hesitant to buy one. But if we show you how to do a little math, you'll see that buying a real, top-grain leather bag will save you money in the long run compared to buying a cheap bag of low quality. So, for example, if you buy our Amsterdam Briefcase for 485€ and use it for the next 10 years (or more likely, if you take good care of the leather), it will only cost you 48,5€ per year. And if you use it 5 days a week for a total of about 230 working days a year, it will cost you 0.2€ per day. So, that's not expensive at all, and a smart shopper would do well to spend their money on it. If you didn't, you'd have to replace your cheap bag every year or so, which would cost you a lot more in the long run.
5. Stylish and classy 
A leather bag's unique sense of elegance and sophistication is probably the first thing everyone can agree on. When you carry a top-grain leather briefcase, whether it's navy blue, red, or classic black, you'll probably feel like the most sophisticated person in the meeting room, on your business trip, and everywhere in between. Or, for example, take a handmade laptop backpack with fine and luxurious details that you can take to work and use for a comfortable daily commute. What more could you want from a laptop bag than that it looks elegant and doesn't look like it's from the past?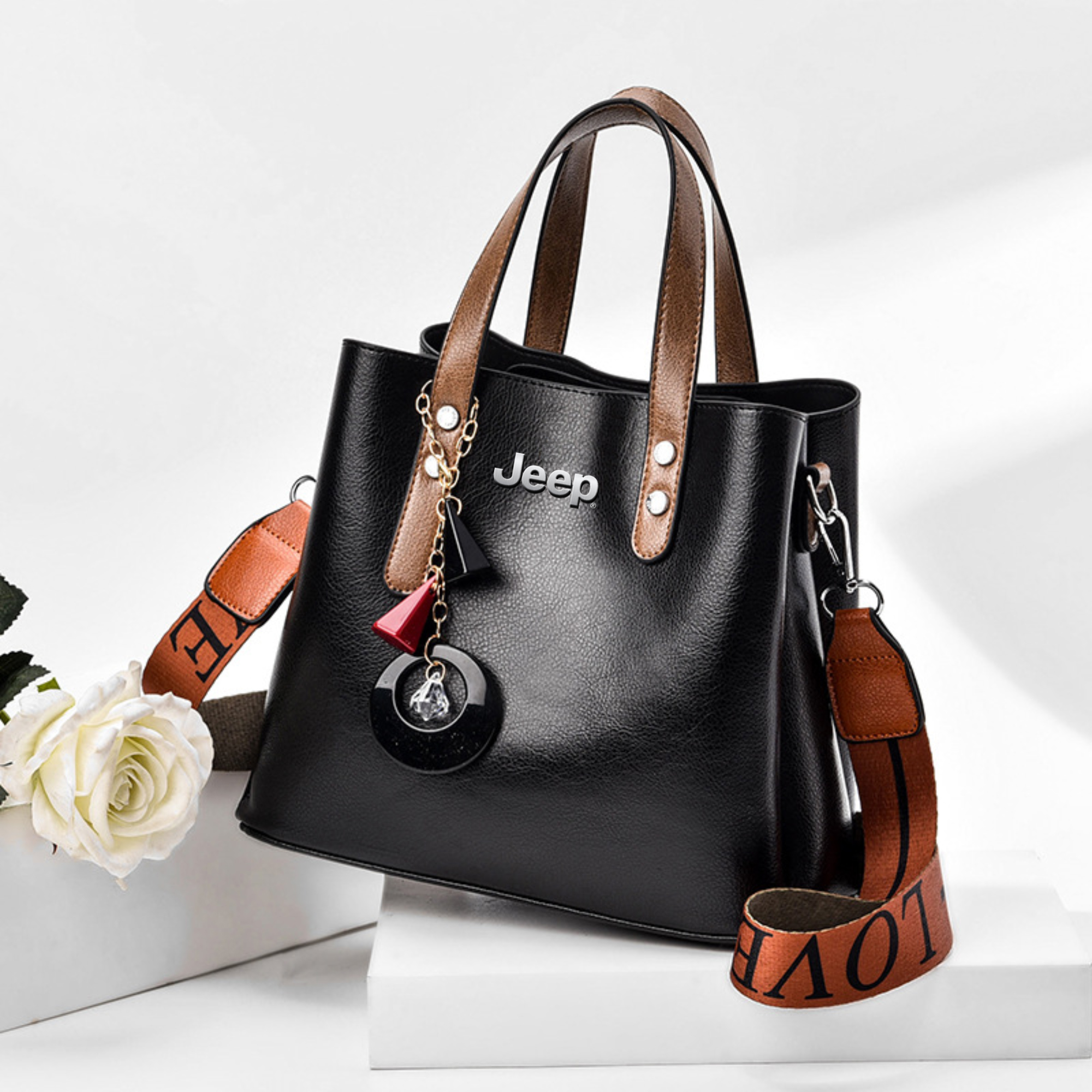 >> See our best-seller Jeep women's purse: https://vascarabag.com/product/new-jpp-luxury-leather-women-handbag/
How to choose a leather Jeep bag
There are so many different leather bags on the market today that it can be hard to find the right one. With so many things to think about, like size, style, and function, as well as price, color, and finish, it can be hard to choose.
Functionality
A bag's main purpose is to give its owner a way to carry and store things when they're on the go. From satchels that are great for carrying laptops and books to traditional travel bags that can hold everything you need for a weekend trip, Vascara's leather bags come in all shapes and sizes based on what they are meant to carry.
Not only is the size of the bag important, but it's also important to think about features like detachable shoulder straps, handy side pockets, hidden inner compartments, or adjustable buckles for extra security. When choosing a leather bag for a specific purpose, these features are especially important. For example, the Vascara handbag is the perfect gym bag because it has a smaller pocket for valuables, while the Vascara tote bag can hold a laptop.
Size
The best size for a leather bag depends on what it will be used for and what you like. The tote bag, satchel, and luggage bags from Vascara are all big enough to be used as overnight bags or carry-on luggage. The Backpack and Messenger bags, which are smaller, are good for people who like to travel light and carry as few things as possible.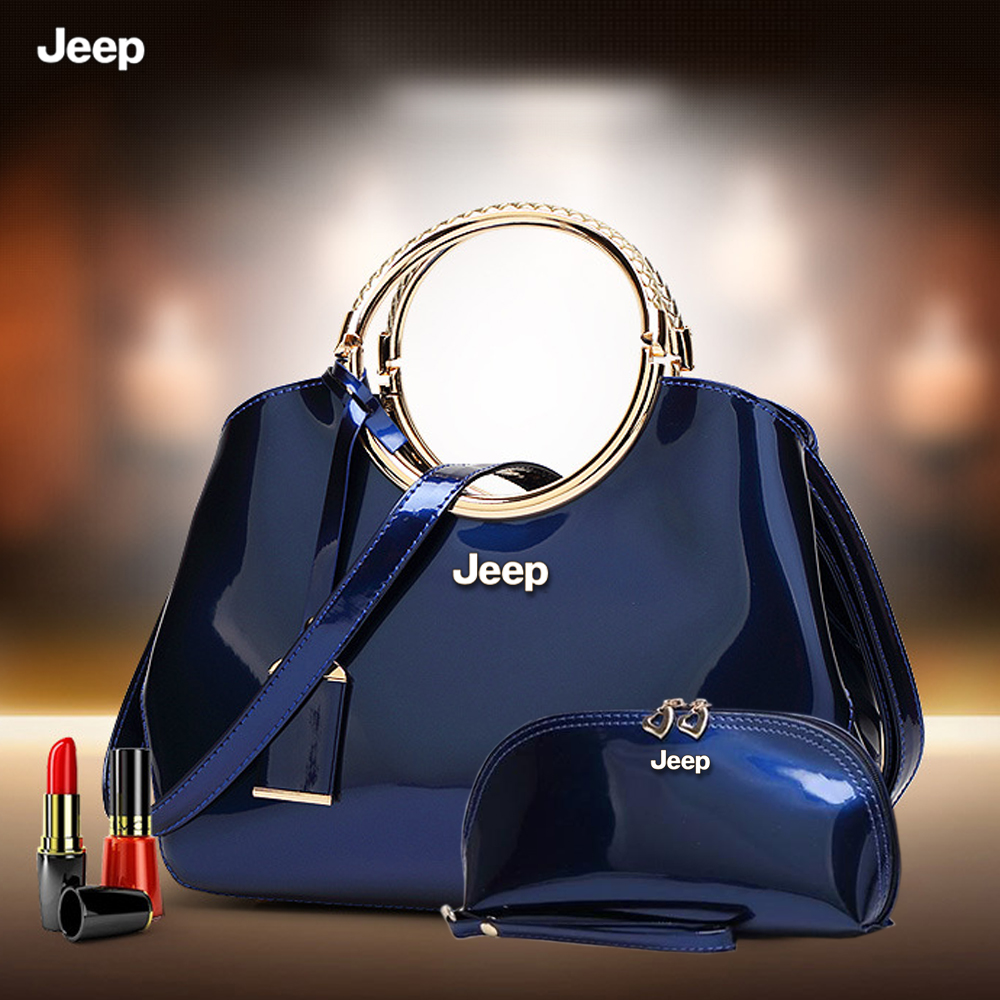 To make it easier for customers to choose, the sizes of each Vascara leather Jeep bag are clearly shown. This way, customers can get a good idea of the size of their chosen design before buying it. This is especially important if you want to buy one of Vascara's leather laptop sleeves, which are made to fit either a 13″ or 15″ screen.
Price
Leather has always been expensive because it is one of the most sought-after materials in the world. When figuring out the price of a leather product, quality, finish, and size are all important factors. But Vascara Bag is proud of the fact that it sells high-end leather at prices that most people can afford.
Introducing New Leather Jeep Purses in 2022 at Vascara
We at Vascara proudly introduce to you our fashionable and classic Jeep purse for this year. This Jeep purse is one-of-a-kind and was made with love. It definitely is the perfect accessory for your outfit. The Jeep logo on the handbag makes it a perfect item for any Jeep lovers.
Special offer: For orders made TODAY, Vascara will give each customer a $15 Jeep key chain at no extra cost.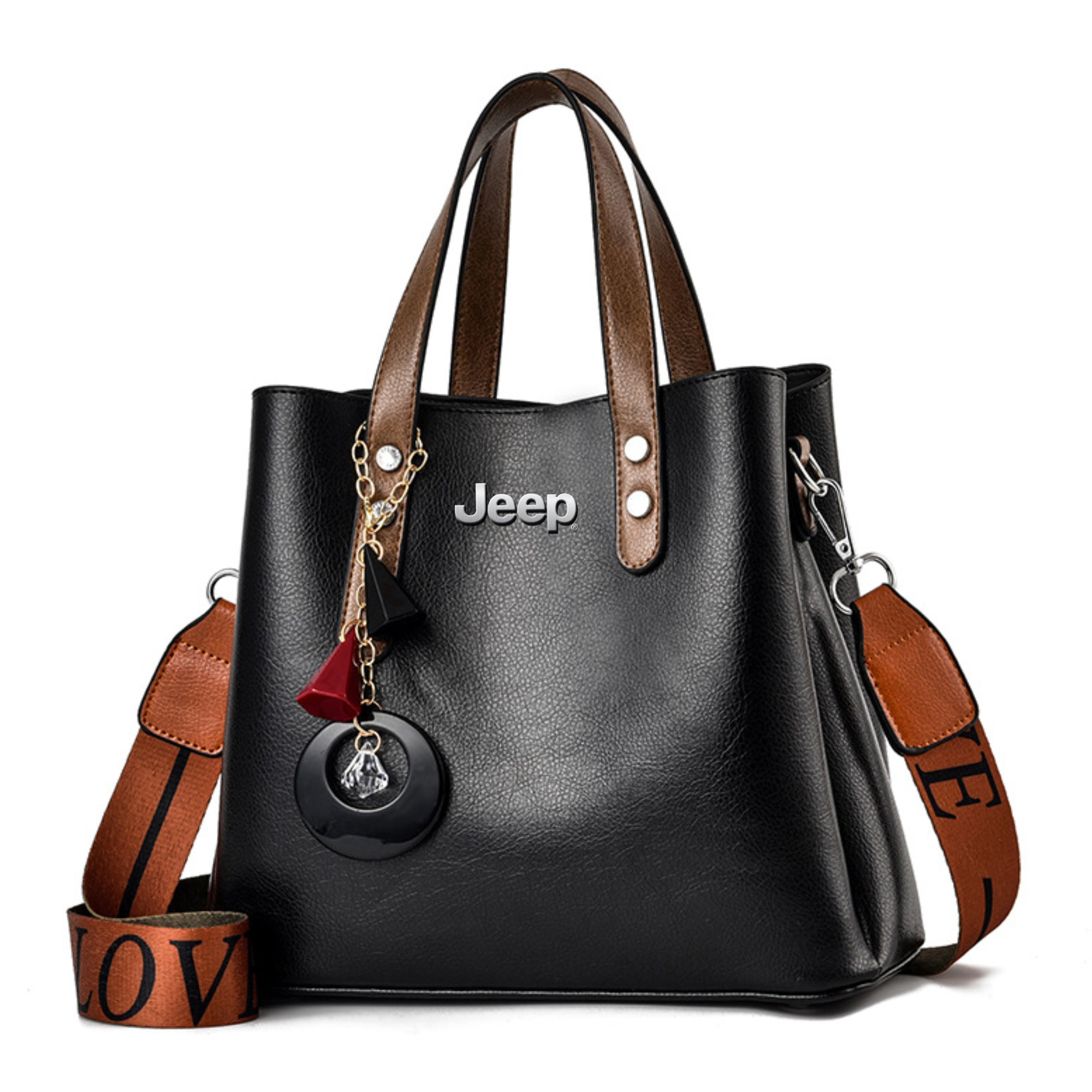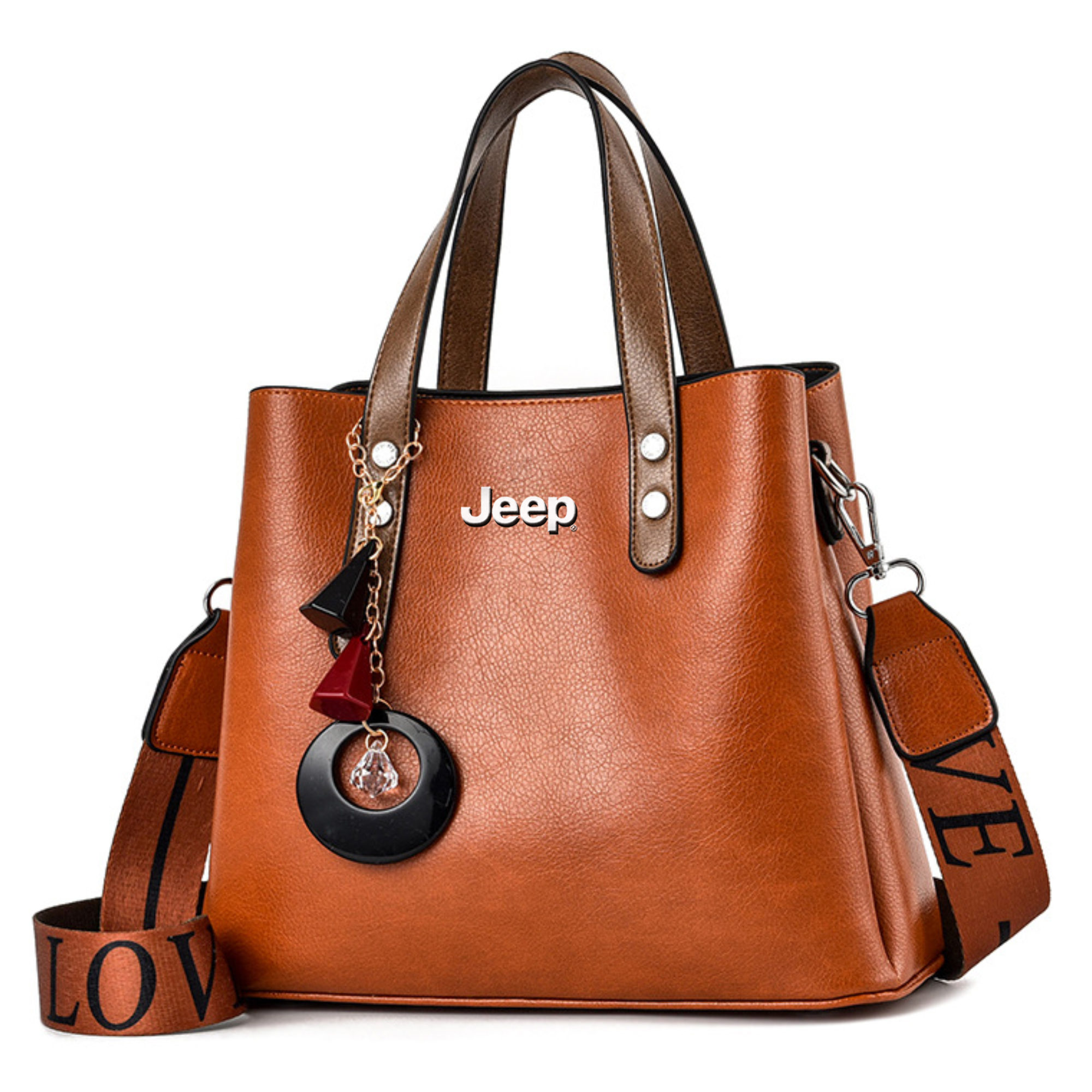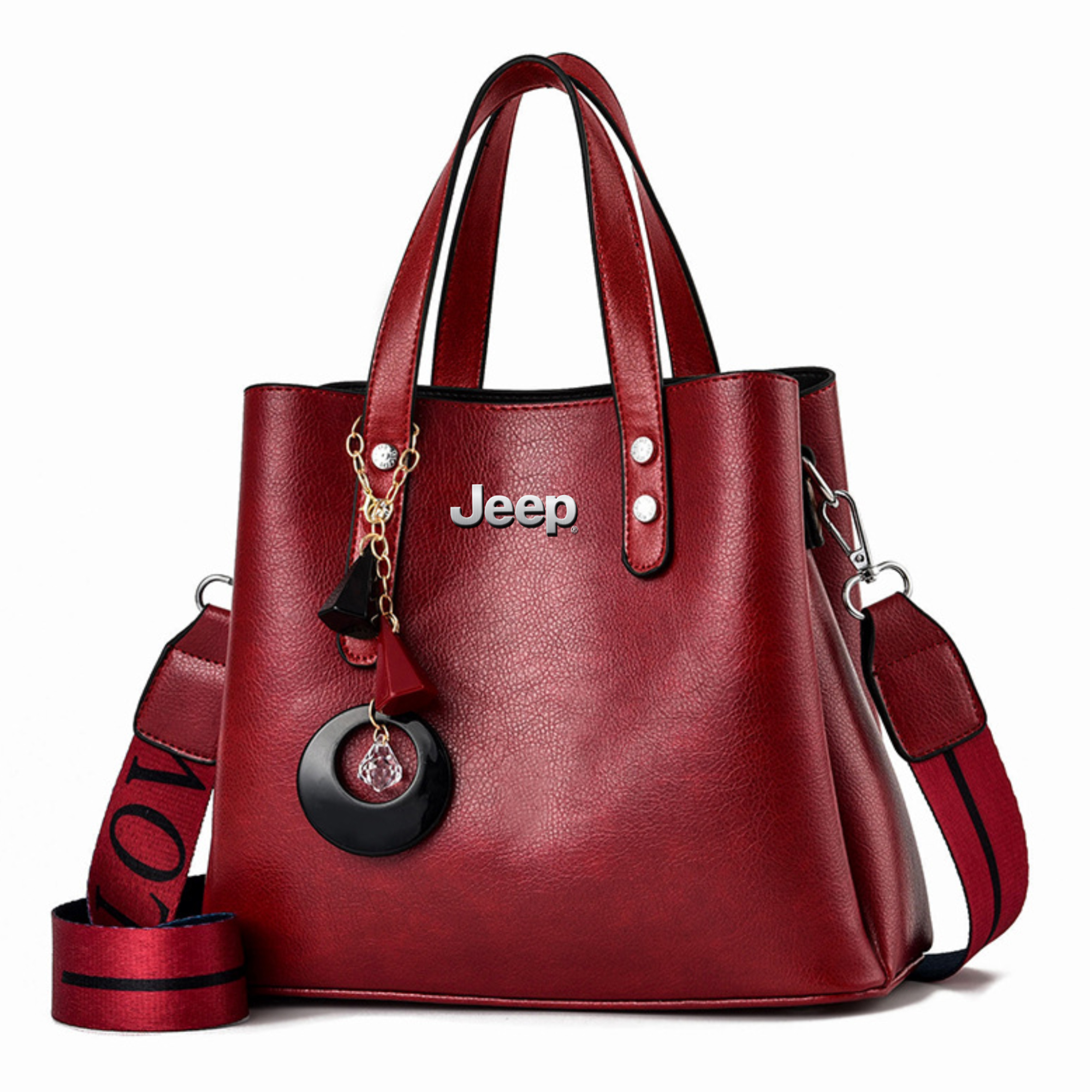 >> Buy the Jeep purse here: https://vascarabag.com/product/new-jpp-luxury-leather-women-handbag/
High quality
The shoulder Jeep tote bags are made of high-quality leather and polyester lining, which makes them very durable and stylish.
Easy to match and useful
The Jeep handbag has a simple design that makes it easy to pair with any outfit. Whether you are a student or a woman who works in an office, this top-handle satchel is perfect for shopping, work, or just everyday use.
Multi-pockets
The leather Jeep purses have many pockets that can hold your iPhone, iPad, wallet, cosmetics, umbrella, books, and so on.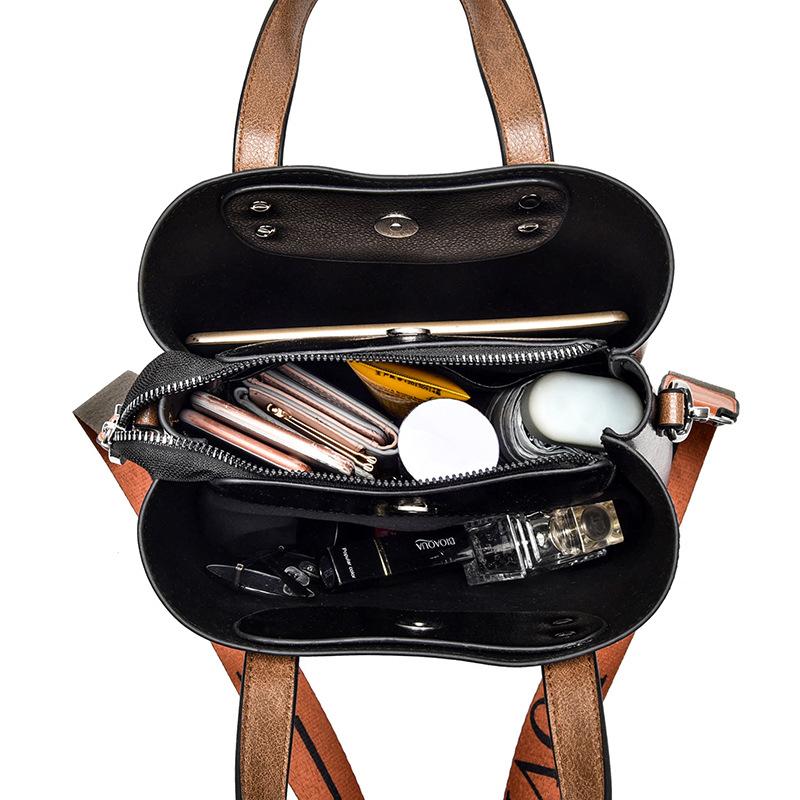 Easy to carry
You can use the Jeep purse as a handbag, shoulder tote bag, or crossbody bag because the shoulder strap is removable and adjustable. It's about 10.2″ (26cm) long, 4.7″ (11cm) wide, and 13.8″ (35cm) tall. It's the perfect size for a daily Jeep bag and has a lot of space so you can keep all your stuff in order.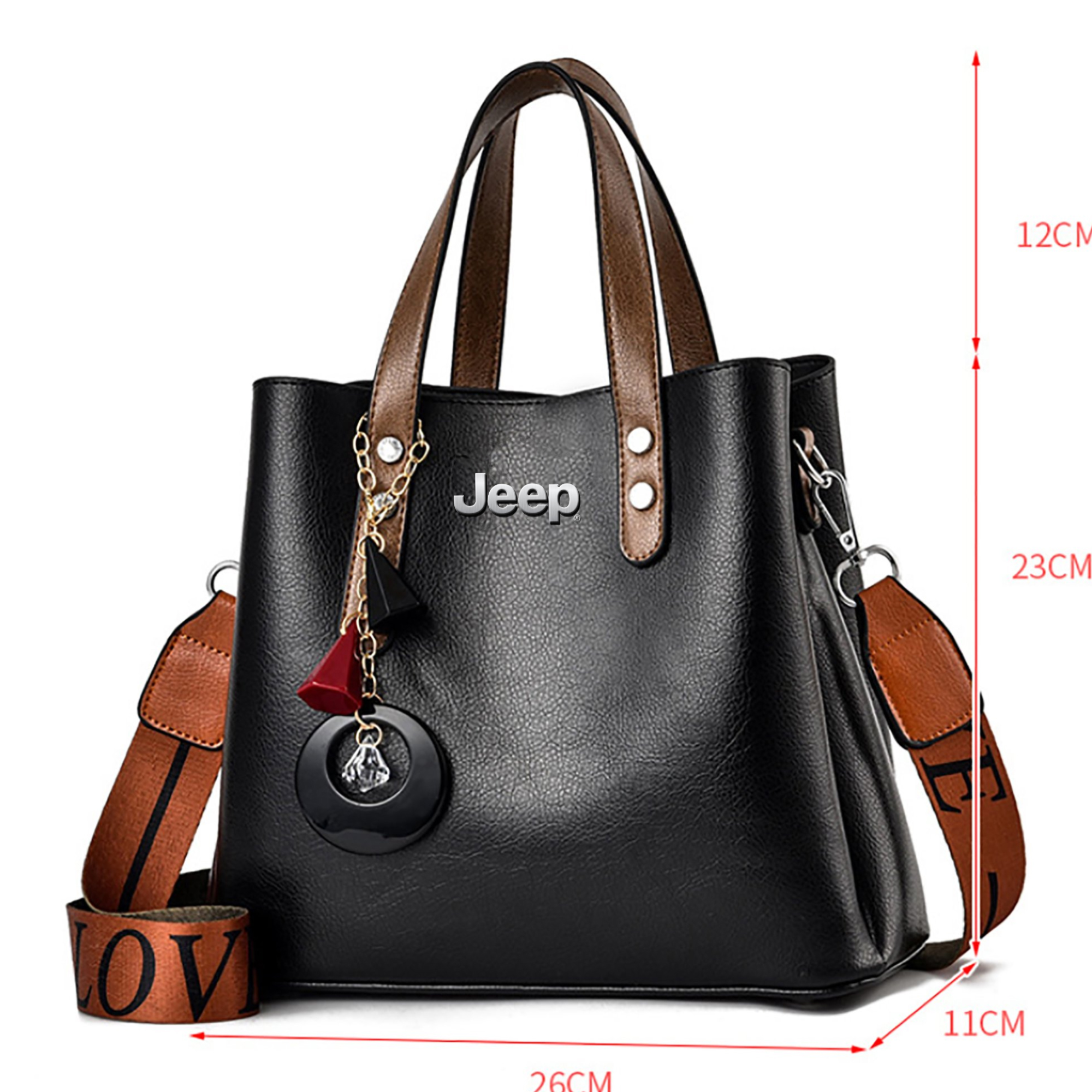 Vascara's guarantee
At Vascara, we really do have the world's most beautiful, stylish, and high-quality Jeep bags. We will do ANYTHING to help everyone because customer satisfaction is very important to us, and there are absolutely NO RISKS. We offer 24/7/365 FAST SUPPORT to make sure that every customer is happy in every way.
>> Shop Vascara's Jeep purse now: https://vascarabag.com/product/new-jpp-luxury-leather-women-handbag/